Free EQ E-Book
Uncover the 10 Ways to Increase Your Emotional Intelligence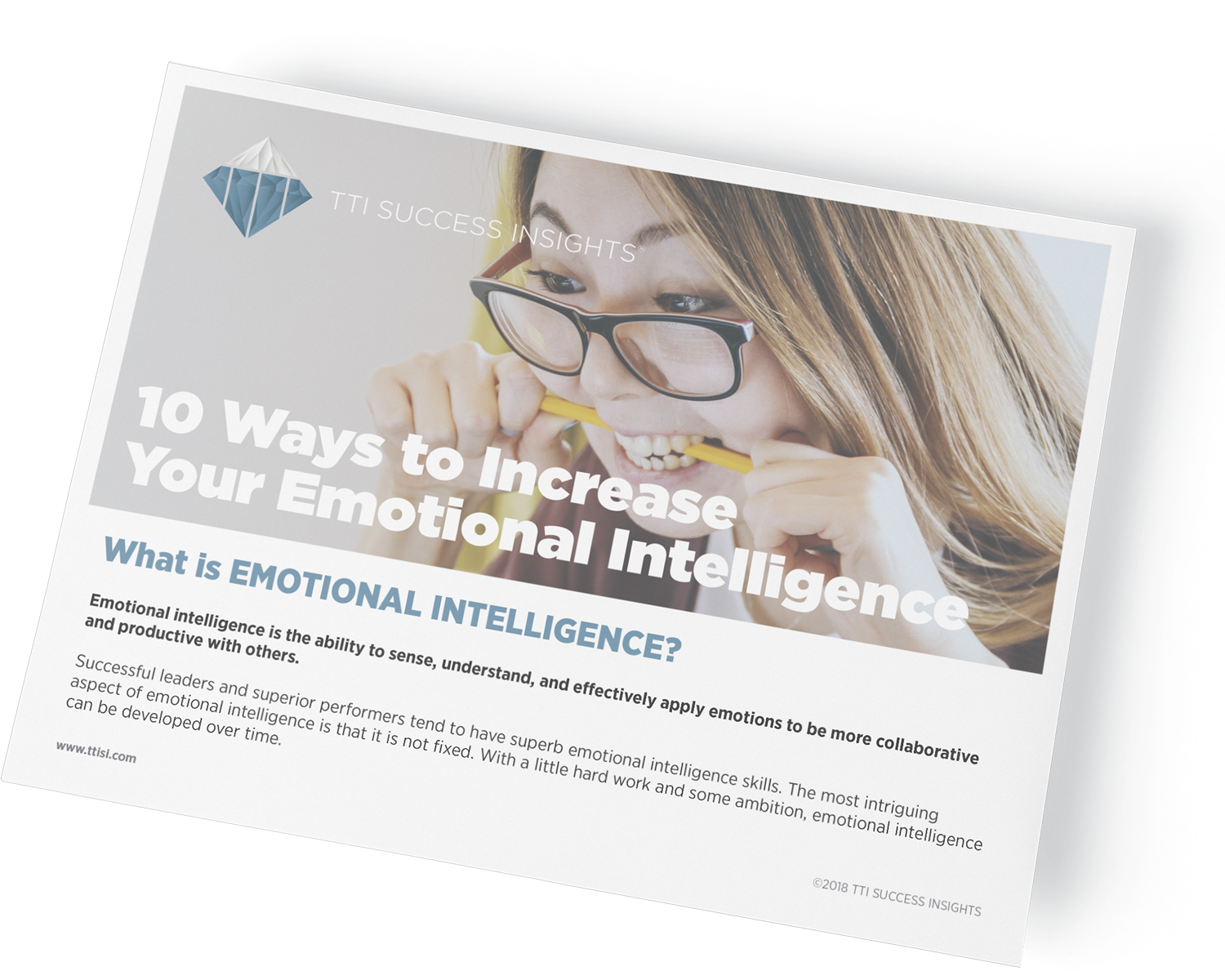 Emotional Intelligence (EQ) is the ability to sense, understand, and effectively apply emotions to be more collaborative and productive with others. This skill is in high demand in every workplace, and can transform your day-to-day interactions with everyone you meet. Learn 10 ways to develop your EQ with this free, comprehensive Ebook.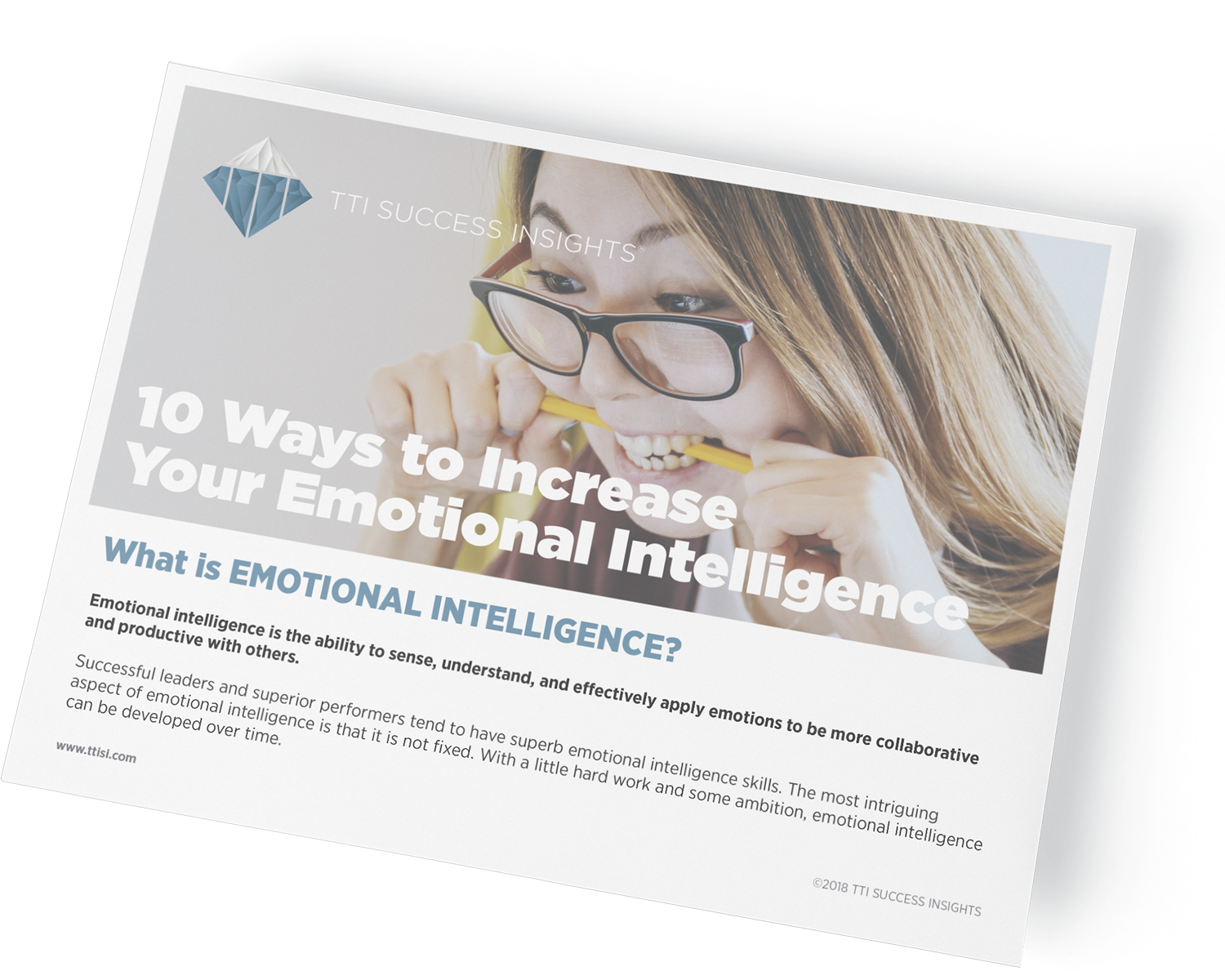 Increase Productivity & Engagement with Elevated EQ
This all-inclusive guide covers the five distinct factors of EQ in detail, providing an easy-to-understand overview of the basic principles of emotional intelligence.
An overview of the factors of EQ
A comprehensive description of Self-Awareness, Self-Regulation, Motivation, Social Awareness and Social Regulation
10 to-dos that will increase your emotional intelligence
Crucial questions to ask yourself when practicing your EQ skills
Why do I need to fill out the information requested?
We will always keep your personal information safe. We ask for your information in exchange for a valuable resource in order to (a) improve your browsing experience by personalizing our site to your needs; (b) send information to you that we think may be of interest to you by email or other means; (c) send you marketing communications that we think may be of value to you. You can read more about our privacy policy here.
Is this really free?
Absolutely. Just sharing some free knowledge that we hope you'll find useful. Keep us in mind next time you have talent management questions!
Download the E-Book
Please fill out the form below to unlock the download instantly.