Free E-Book
How Each of the 12 Driving Forces® React to Crisis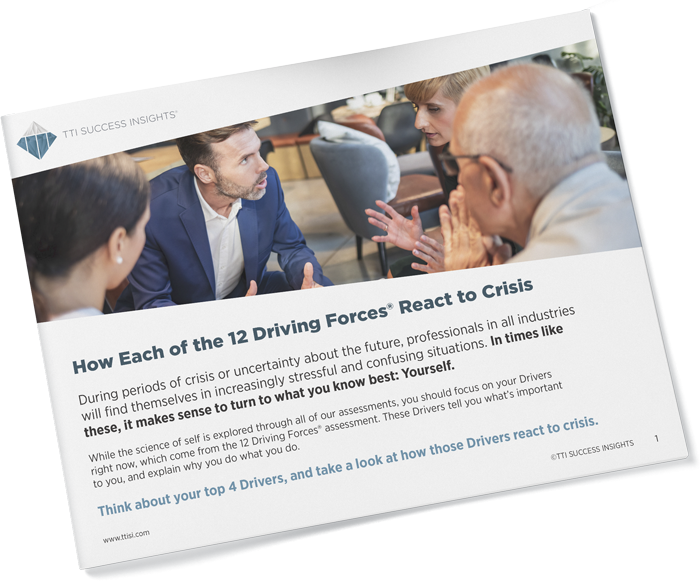 Focus on what's important to you and find out how to adapt to hard situations.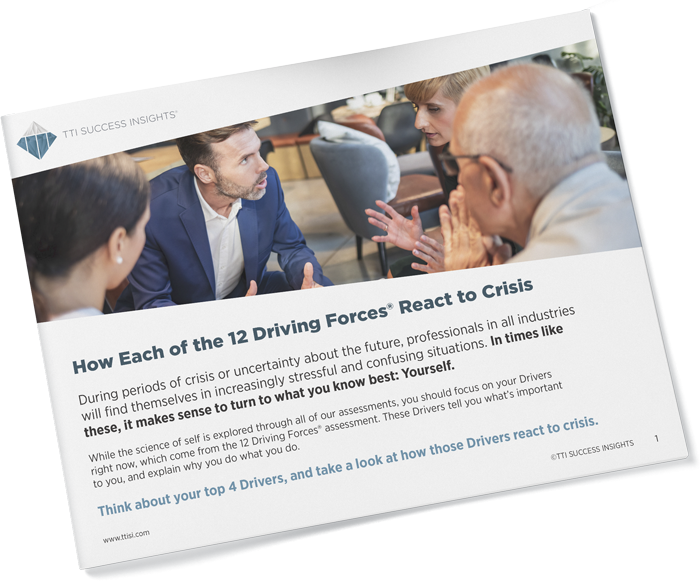 This guide will tell you:
How each Driver reacts to crisis situations like the current pandemic
What to do to adapt and optimize your current situation
What NOT to do when reacting to crisis
Understand Yourself to Understand Your Environment
12 Driving Forces are built to help you understand why you do what you do. While a lot of things are uncertain right now, you have control over your own actions and reactions.
This resource helps you understand your initial reaction to crisis situations based on your top 4 Drivers, and then helps you determine the next steps to take.
Why do I need to fill out the information requested?
We will always keep your personal information safe. We ask for your information in exchange for a valuable resource in order to (a) improve your browsing experience by personalizing our site to your needs; (b) send information to you that we think may be of interest to you by email or other means; (c) send you marketing communications that we think may be of value to you. You can read more about our privacy policy here.
Is this really free?
Absolutely. Just sharing some free knowledge that we hope you'll find useful. Keep us in mind next time you have talent management questions!
Download the E-Book
Please fill out the form below to unlock the download instantly.