Free DISC E-Book
Uncover the 'How' Behind Behavior with DISC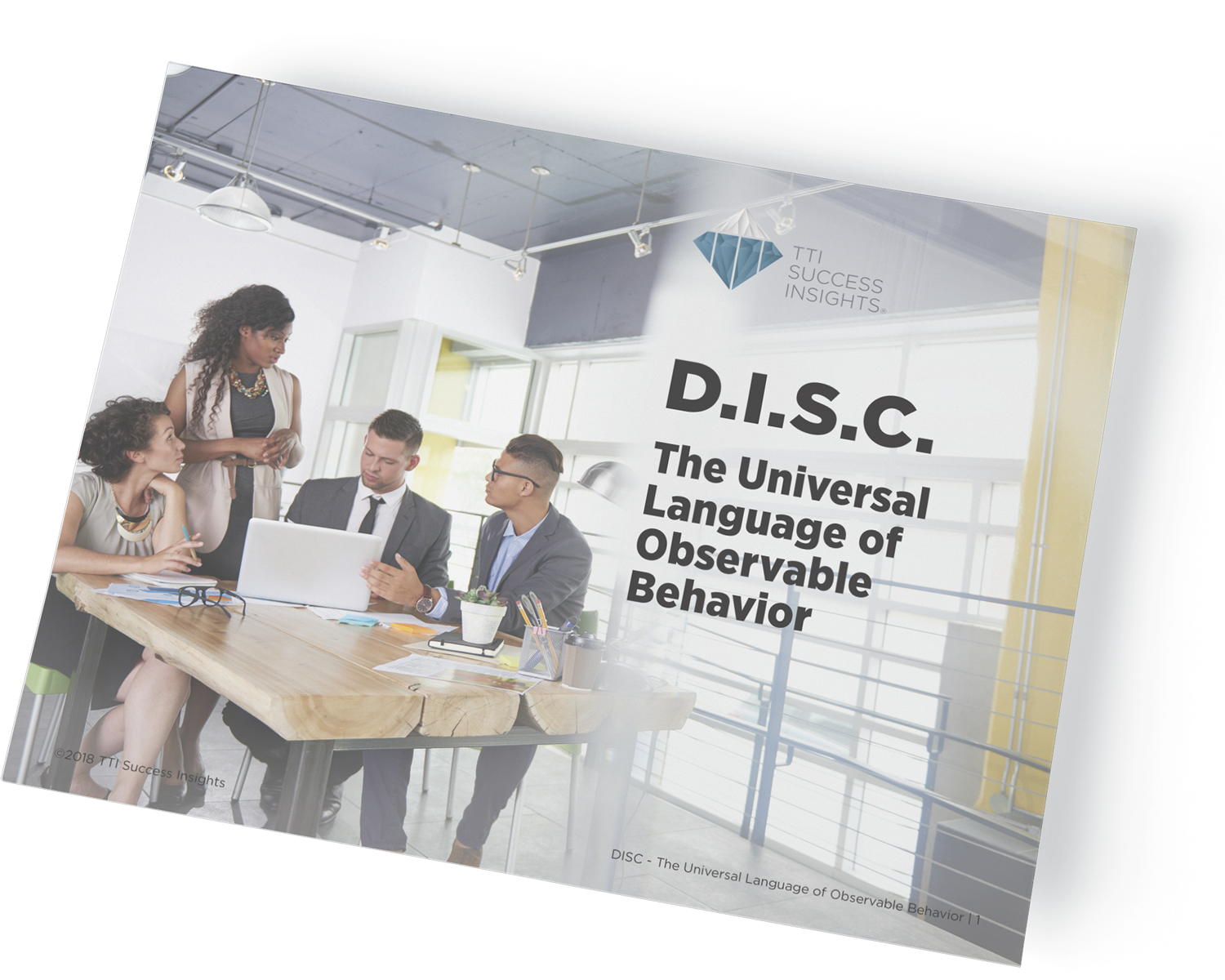 DISC is the universal language of behaviors. When this science is applied to individuals through a DISC assessment, you can discover how they score in four categories: Dominance, Influence, Steadiness, and Compliance.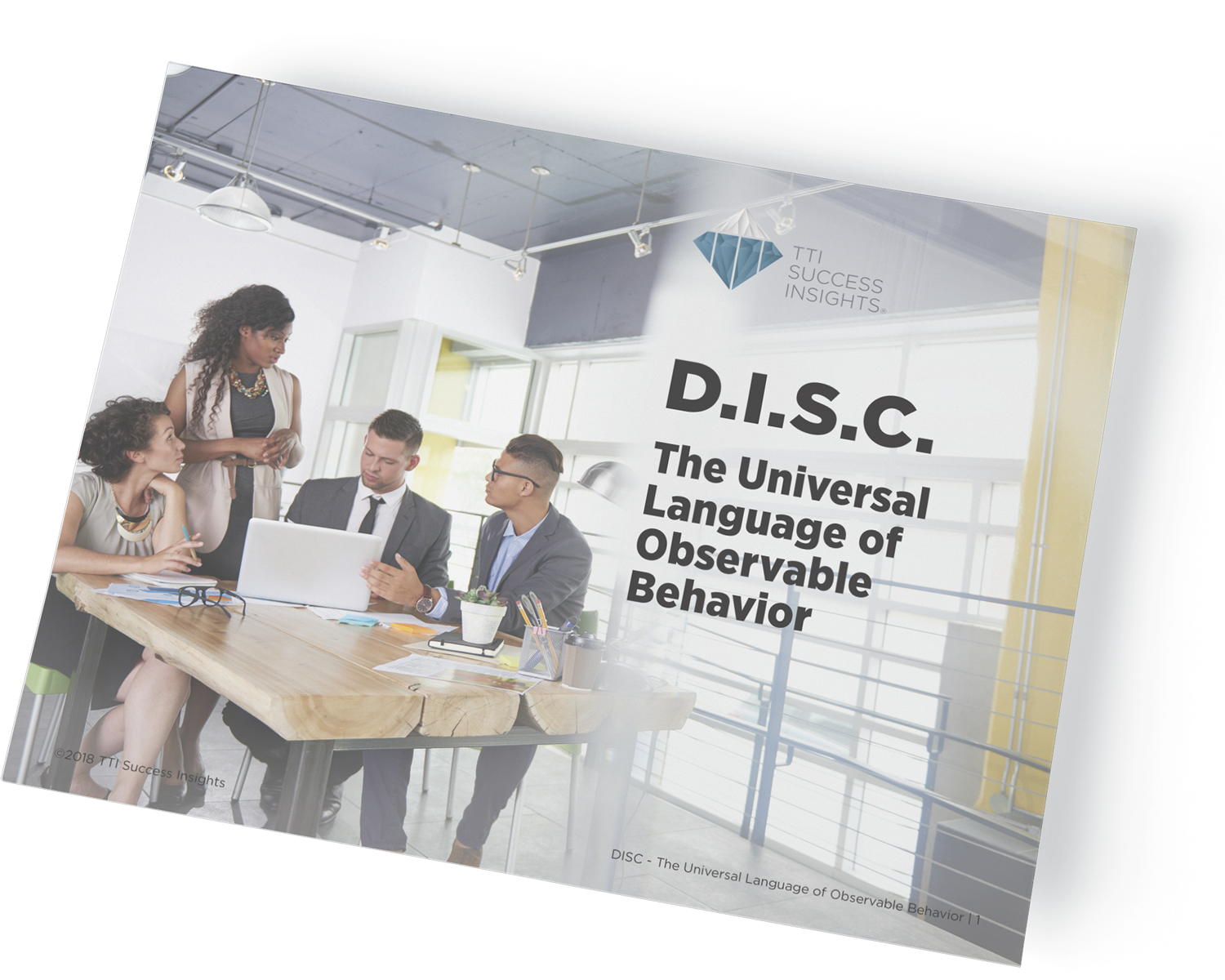 DISC Is the

Universal Language of Behaviors
This comprehensive guide covers the four components of DISC in detail, providing an easy-to-understand snapshot of the basic principles of DISC. This Ebook gives you the following:
A detailed explanation of Dominance, Influence, Steadiness and Compliance
A showcase of behavioral combinations that blend all four aspects of DISC into a unique profile
A Comparison between Natural and Adapted behavioral styles
Why do I need to fill out the information requested?
We will always keep your personal information safe. We ask for your information in exchange for a valuable resource in order to (a) improve your browsing experience by personalizing our site to your needs; (b) send information to you that we think may be of interest to you by email or other means; (c) send you marketing communications that we think may be of value to you. You can read more about our privacy policy here.
Is this really free?
Absolutely. Just sharing some free knowledge that we hope you'll find useful. Keep us in mind next time you have talent management questions!
Download the E-Book
Please fill out the form below to unlock the download instantly.