Free DISC E-Book
Speak Volumes Without Saying a Word with DISC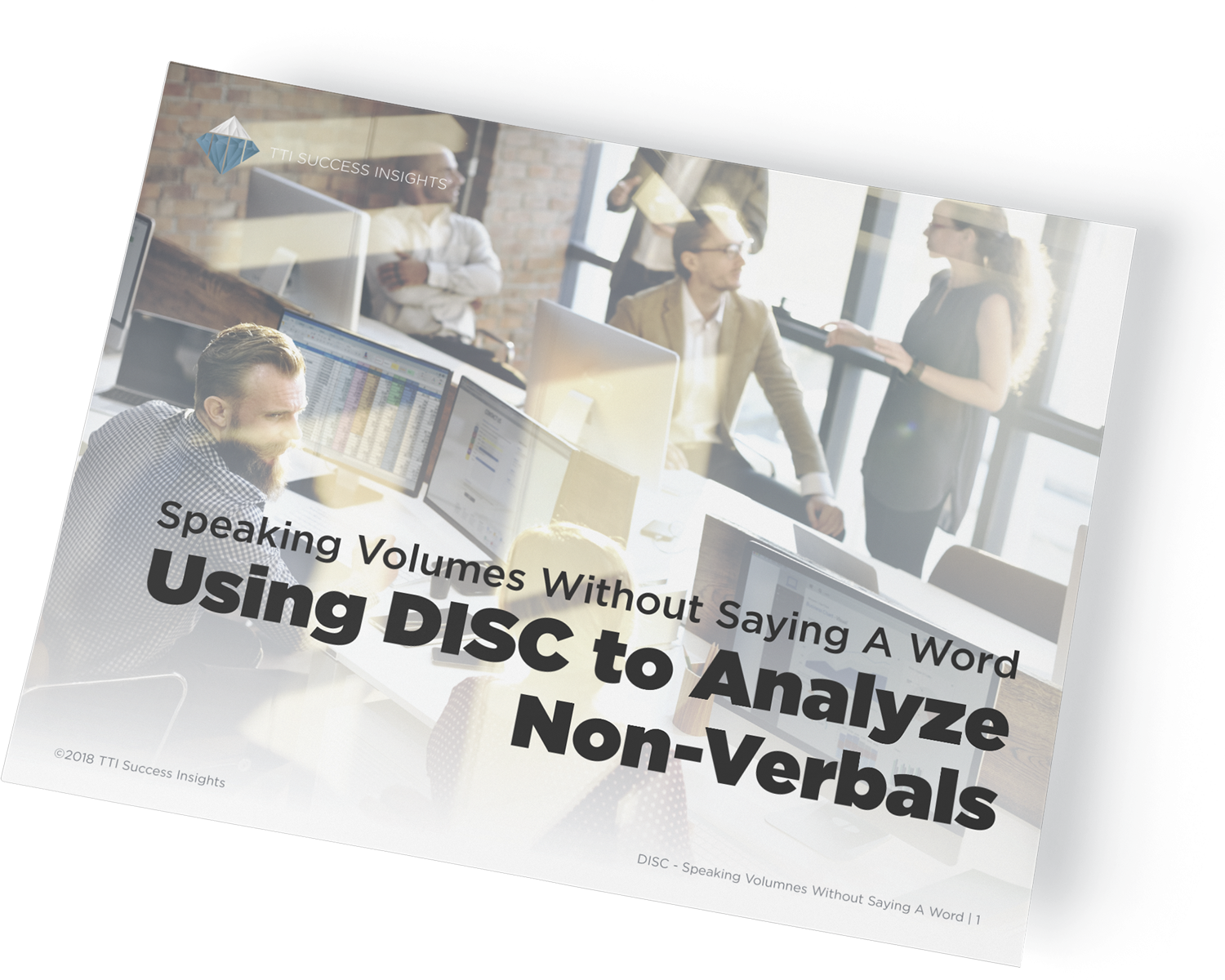 Understanding DISC will transform how you communicate, since it's a universal, observable language that helps us identify the behavioral styles of others. Here's your guide to using DISC to analyze non-verbal cues.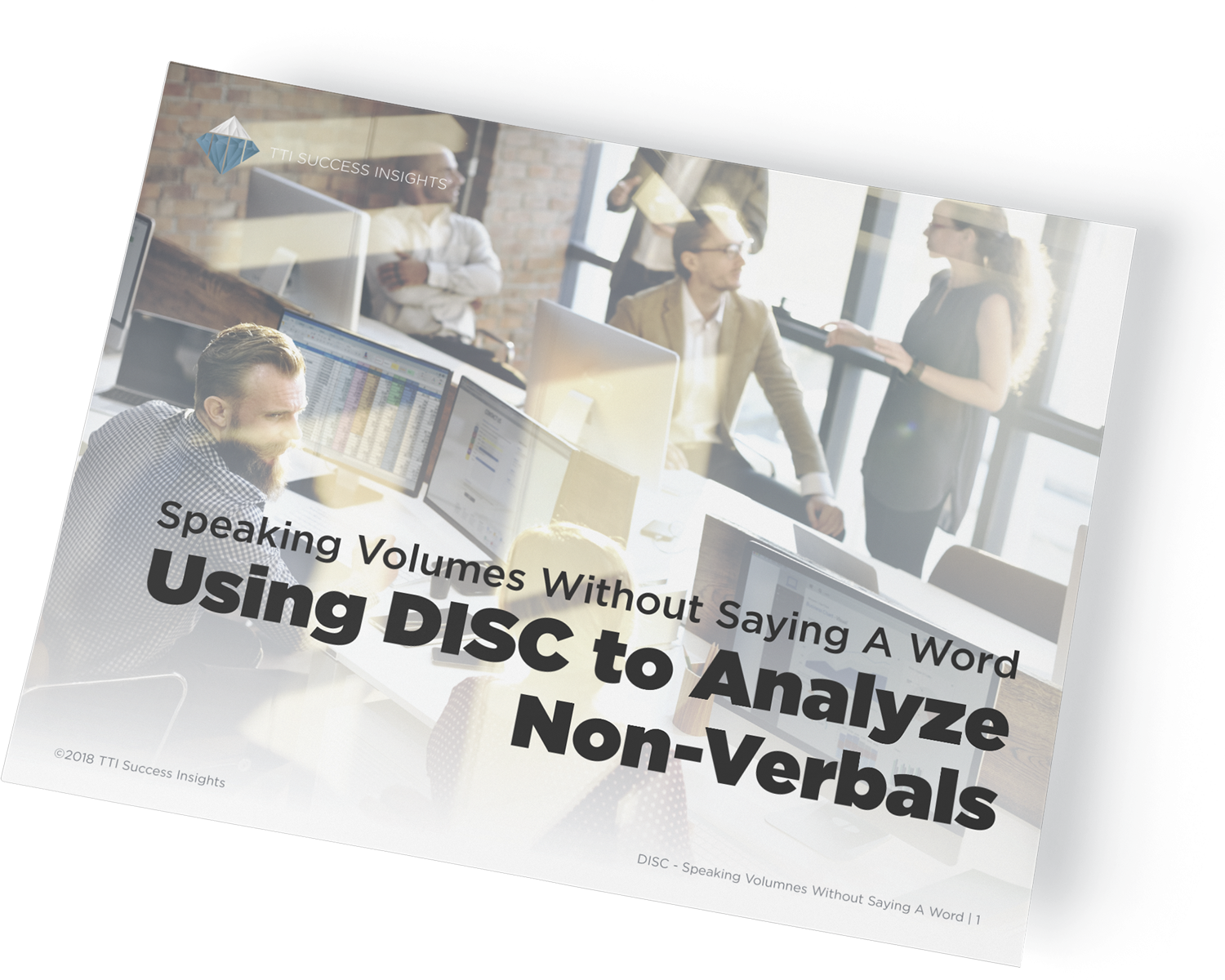 Observe, Apply, and Act

With DISC
This comprehensive guide looks at DISC from the standpoint of non-verbal cues and how to identify, then adapt, to a person's behavioral style, making communication much more effective. This Ebook gives you the following:
An overview of the concepts of DISC
An explanation of nonverbal cues and how they apply to the DISC model
Lessons on how to identify non-verbal cues and what mean in relation to DISC
How to adapt to various DISC styles for improved communication
DISC Measures Behavior Styles by Identifying
Four Unique Categories of Behavior
Dominance, Influence, Steadiness and Compliance. Most people have one style that is more prominent than the others.
DISC is observable, making it fairly easy to identify a person's style through simple observation. Both verbals and non-verbals can be strong indicators of behavior styles.
Why do I need to fill out the information requested?
We will always keep your personal information safe. We ask for your information in exchange for a valuable resource in order to (a) improve your browsing experience by personalizing our site to your needs; (b) send information to you that we think may be of interest to you by email or other means; (c) send you marketing communications that we think may be of value to you. You can read more about our privacy policy here.
Is this really free?
Absolutely. Just sharing some free knowledge that we hope you'll find useful. Keep us in mind next time you have talent management questions!
Download the E-Book
Please fill out the form below to unlock the download instantly.