Odyssey: The Business of Consulting
Become The Consultant

Your Clients Deserve
Every consultant is somewhere on their growth path to becoming a Competent Consultant or even a Master Practitioner. Odyssey will help improve your consultative delivery today and to move towards the next level of expertise.
Training That's Evergreen

in a Changing World.
What if you had access to training that didn't go out of style? If you're here, you're looking for the kind of thing that makes an impact on your life and your business for the long term. Well, you're in good company, welcome to Odyssey.
In a self-paced 4 module training program, you will work to become a Competent Consultant and ultimately the person clients can always depend on.
Odyssey Has Helped Consultants Like You
"Odyssey came right at a time when I was needing to take my business up 5 levels after working with many small clients. Odyssey gave me the content, models, and feedback to build my confidence. Odyssey works, if you're willing to work it!"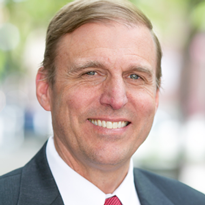 Find Out Who You Are
Discover your strengths as a consultant and learn about the tools available to secure clients and support your career.
Understand Your Journey
There's a path to your success, and it's up to you to create it. Odyssey helps you create a plan to get there.
Know Your Worth
Show your clients the difference between value creation and traditional consulting. You're worth more than you may think.
Present Yourself with Confidence
You'll take a look at your perception of self and dive deep into the Triple Mindset with Dr. Ron so that you're always giving your best.
Move Towards the
Next Level of Competence With Odyssey