Free Ebook
Top 10 Myths About the DISC Assessment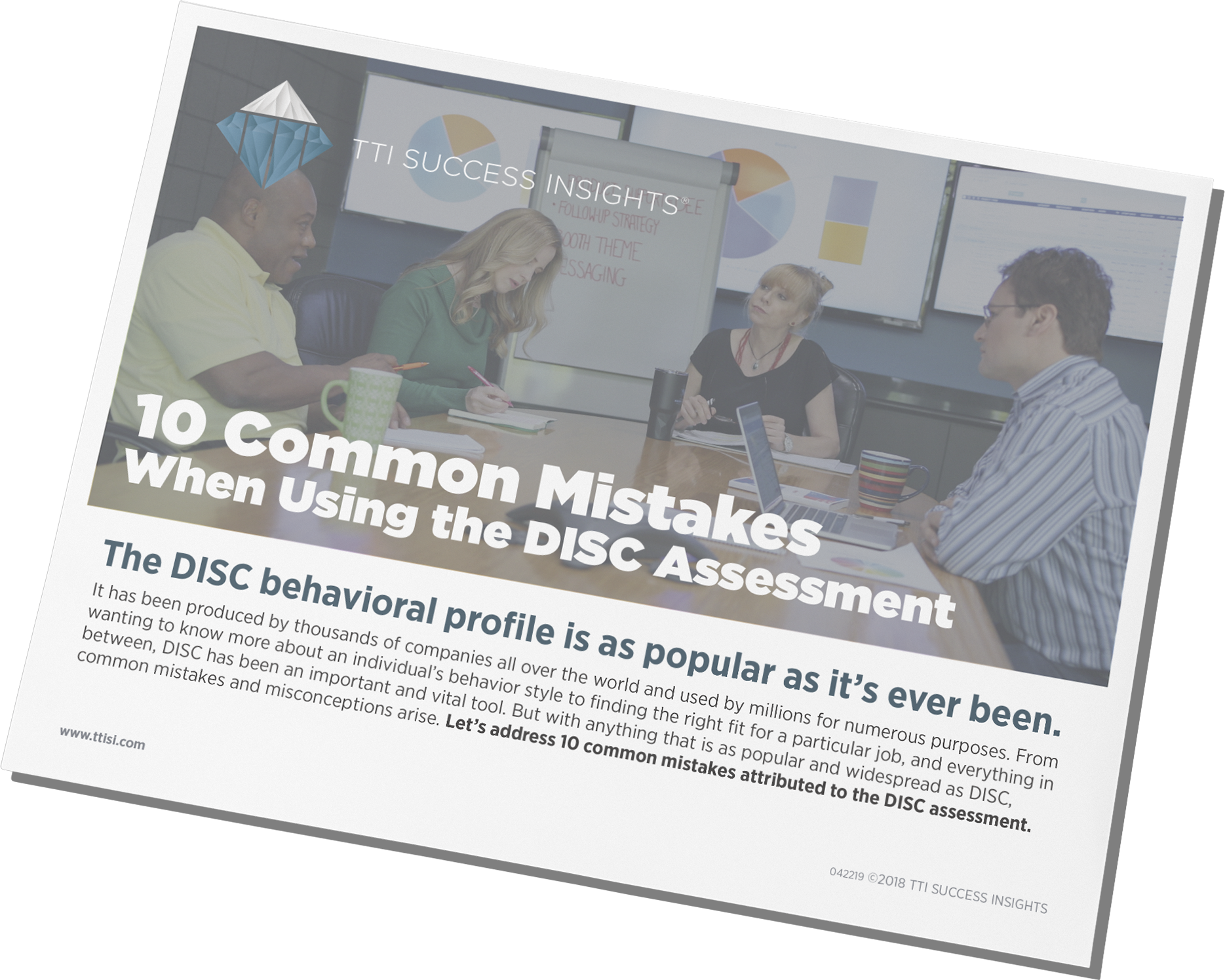 DISC is the most widely used kind of assessment, and many companies have taken their own spin on this popular science. But, they all have a few things in common—errors in its perception.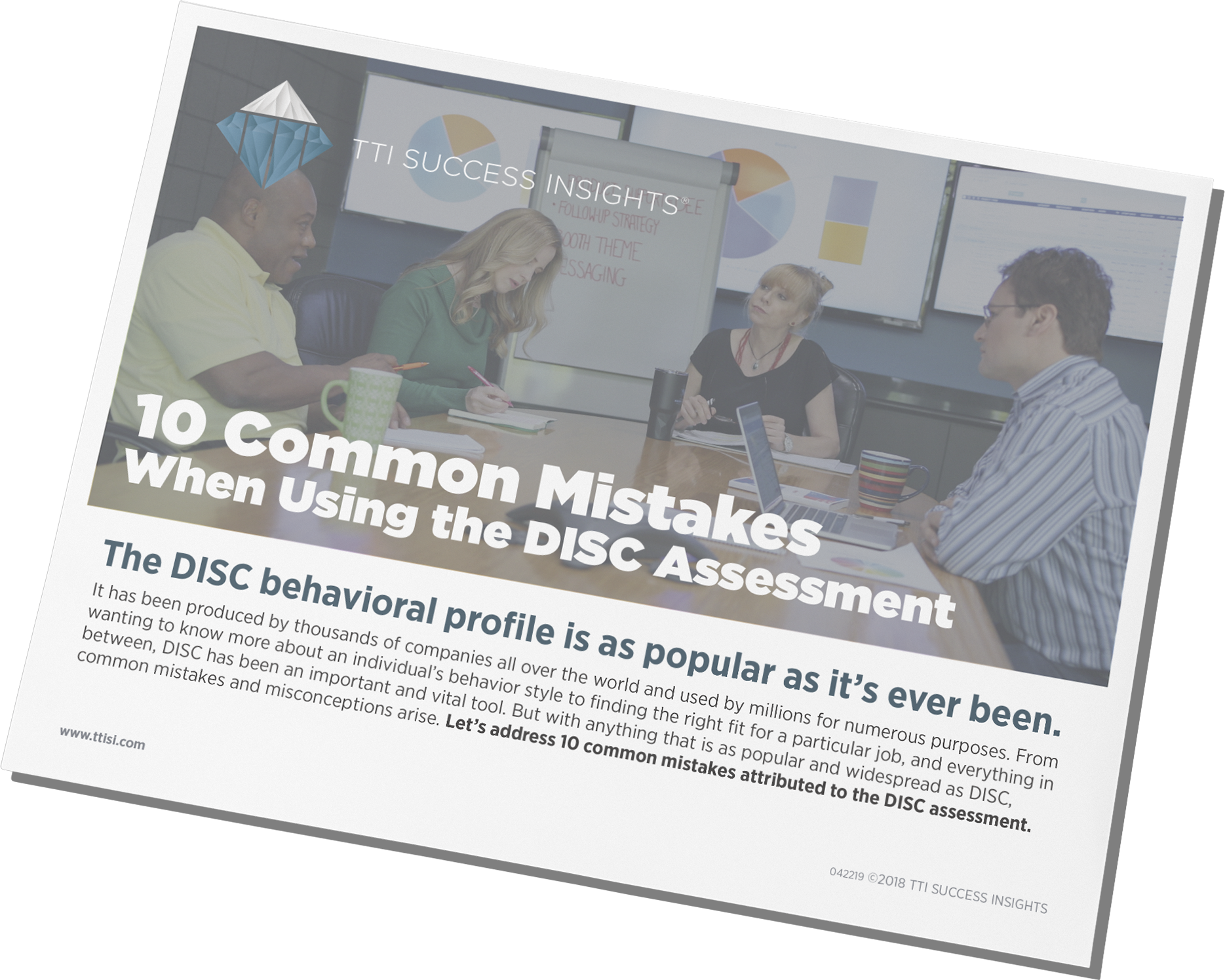 10 Myths. 10 Action Items
You've probably heard the term "personality test" when it comes to DISC—that's where the misconceptions start! DISC is a behavioral assessment focused on the "how" of a person. Use this ebook to:
Know what to expect, and how to react when a client asks you about a specific myth
Get a full understanding of how to market DISC as an assessment tool
Understand and communicate the true value of an assessment to clients and colleagues.
Why do I need to fill out the information requested?
We will always keep your personal information safe. We ask for your information in exchange for a valuable resource in order to (a) improve your browsing experience by personalizing our site to your needs; (b) send information to you that we think may be of interest to you by email or other means; (c) send you marketing communications that we think may be of value to you. You can read more about our privacy policy here.
Is this really free?
Absolutely. Just sharing some free knowledge that we hope you'll find useful. Keep us in mind next time you have talent management questions!
Download the E-Book
Please fill out the form below to unlock the download instantly.